Christy is a trail runner and trail lover. As Director of Marketing and Communications for the Finger Lakes Trail Conference it is her job to know and promote 1,000 miles of trail. It's a pretty sweet gig and she loves it. She discovered a latent athleticism in her forties and started running. Within a few years she was doing trail races and marathons and ultras. She's directionally challenged, gets lost often and falls down a lot, but her favorite days are those spent moving through the woods and forests and farmlands.
Ask her about the FLT. She'll give you a sticker. ☺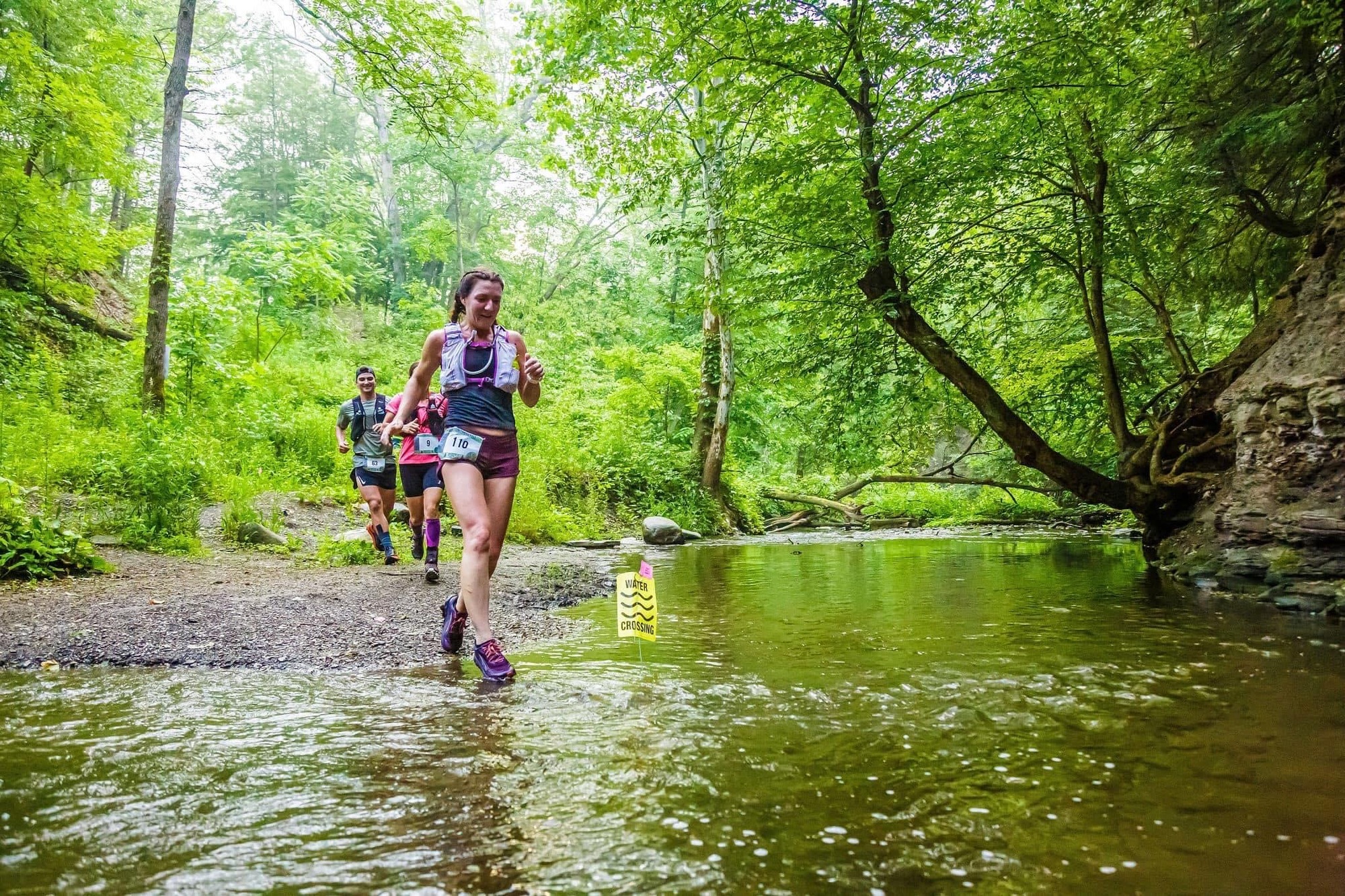 Christy at Many On The Genny. (Photo by Ron Heerkens Jr / Goat Factory Media)
Christy Post has been a guest on 1 episode.
March 9th, 2022 | 2 hrs 2 mins

fkt, flt

Mark Valites ran the across New York State a few months ago. He set the first known Supported FKT (Fastest Known Time) running East to West on the NY Finger Lakes Trail. It's 584 miles… ish. Who's counting? And two of the main people that were along for the ride (and let's face it, driving the bus) were John Ghidiu and Christy Post. We recount the highs and lows and the somewhat surprising, but not quite surprising outcome of Mark's trip on this "hidden gem" of a trail